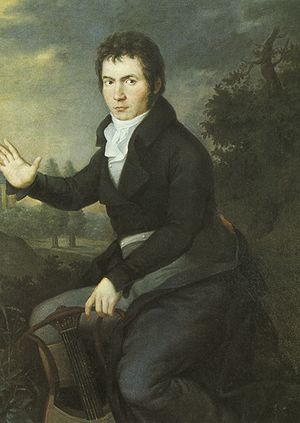 Beethoven's Fifth
13th Dec 2023
18:00 - 19:15 GMT
Add to Calendar
Tickets
There are no tickets currently on sale for this event
If you'd like to be notified when more become available enter your email address below.
Event Details
'When a German speaks of symphonies he speaks of Beethoven', so said Robert Schumann in 1837, 10 years after Beethoven's death. The loss of Beethoven was to leave a musical void in 19th century Vienna. Composers (including Schumann himself) started and abandoned symphonies fearing themselves incapable of matching up to the works of Beethoven. As the music critic Amadeus Wendt noted in 1822, 'The gigantic works of Beethoven appear to have scared off successors in this sphere'.
Inspired by Wells Cathedral School's A-Level students' study of the development of the symphony (the concert follows a day of exploration for the School pupils), they present a performance of Beethoven's remarkable Fifth Symphony, alongside other works that help chart the early development of the symphony with performances by Wells Cathedral School Early Music Ensemble and Symphony Orchestra.
Seating is unreserved for this concert.