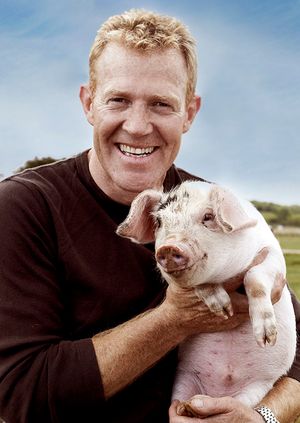 Adam Henson - My Life on the Land and in Media
30th May 2024
19:30 - 21:00 BST
Add to Calendar
Event Details
Adam Henson is one of the UK's best-known farmers and a presenter on BBC1's Countryfile. Drawing on a wealth of farming knowledge, Adam has presented weekly for Radio Gloucestershire and is a regular contributor to BBC Radio 4's On Your Farm and Farming Today. He also writes for the monthly Countryfile magazine in his capacity as resident farmer.
In 2013 Adam teamed up with chef Nigel Slater to co-present Nigel and Adam's Farm Kitchen, a four-part series exploring how food gets from the farm to fork and how to make the most of seasonal produce.
In 2015, Adam presented a new series of BBC1's Secret Britain with Ellie Harrison.  This 3-part series discovered the Water World of Wales, the Mysterious Moors of Yorkshire and The Hidden Highland of Scotland.
Adam also co-presents BBC2's Lambing Live alongside Kate Humble.
Adam's 'Cotswold Farm Park' pioneer's rare breed conservation and is part of the 650-hectare Bemborough Farm.
We have asked Adam along to Cedars Hall to talk about his family background in the world of acting and farming. How his dad got the farm started and how his business partner and Adam have grown the farming business and the Cotswold Farm Park. Where he sees the future of farming, technology, land use and conservation. There will be a Q&A after his talk.