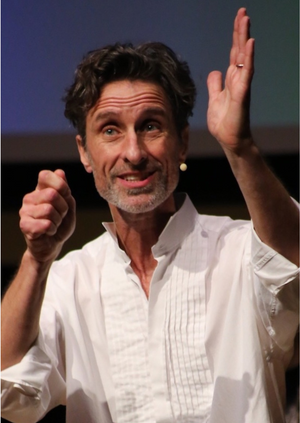 Michael Loader - The Man Who Planted Trees & The Man Who Straightened a River
3rd Apr 2024
10:30 - 12:00 BST
Add to Calendar
Event Details
Playshop 10.30 to 11.00 am, Show 11.00 am
Join Wild Words on their new 'green' family adventure from the Somerset Levels to the Mountains of France, weaving Jean Giono's much-loved story and a traditional tale from Somerset with a mighty mole and a man who digs himself into a hole!
We are celebrating the quintessential music of Ralph Vaughan Williams and Gustav Holst inspired by country folk and the poetry from Gloucester-born Ivor Gurney.
Our pre-show Playshop will teach you a song to sing in the show as well as meet the instruments that blow!
With story writer and teller Michael Loader and musician James Watts, and a mixed bag of instruments including oboe, piano and a plethora of percussion.
The event starts with the Playshop, a short break, then the show itself. 
"A wonderful composition of music and storytelling - so atmospheric and moving" - Parent
"Two enthralling stories, theatre, music and audience participation that kept everyone engaged throughout" - Head of Education St George's