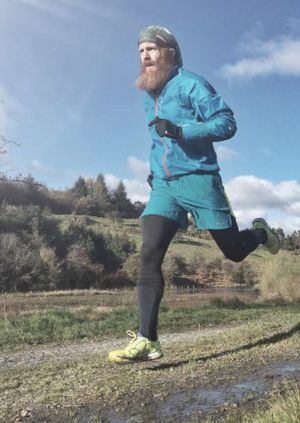 Sean Conway: Endurance Adventurer - First, Furthest and Fastest
11th Nov 2023
19:30 - 21:00 GMT
Add to Calendar
Event Details
Tickets now only available on the door
Endurance adventurer and motivational speaker Sean Conway has achieved several world firsts. He was the first man to swim the length of Britain - a gruelling 900-mile swim that took him more than four months. No-one had even attempted this swim before; it was deemed impossible. Sean made history once again by completing the world's longest triathlon (4,200 miles) around the edge of the UK (2016). Sean then became the fastest person to cycle across Europe from Portugal to Russia unsupported (2018). More recently, Sean has run 15 marathons in 15 British National Parks in 15 days; run seven ultra-marathons in seven days and completed a triathlon around the edge of Wales. 
Despite these extraordinary successes, Sean knows what it is to struggle and face set-backs. These disappointments and difficulties really drive him forward to improve. His experiences give depth and power to his presentations on motivation, challenge and developing resilience.  
Each talk is delivered with humour, inspiring film footage and photos from his adventures. Sean has his sights set on a new challenge for 2023: he is currently training to run 102 Ironmans back-to-back which would be another world-record and the most consecutive Ironmans ever completed.