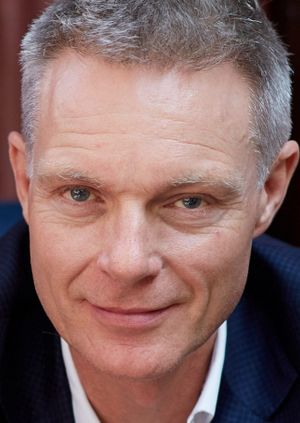 CHAT 5: Tim Marlow Director of the Design Museum, London in collaboration with Project Factory
8th Feb 2022 19:00 - 21:00
Add to Calendar
2022-02-08 19:00:00
2022-02-08 21:00:00
Europe/London
CHAT 5: Tim Marlow Director of the Design Museum, London in collaboration with Project Factory
The concept of the CHATS series is inspired by the arrival of Antony Gormley's DOUBT 2020 and part of the Gormley Project educational outreach offering free tickets to students.The CHAT series is kindly supported by the Blair Foundation and Terence Mordaunt and In collaboration with Project FactoryFor the past 30 years, Tim has worked as a writer, broadcaster, curator and museum director. From 1991 to 1998, he presented BBC Radio 4's arts programme Kaleidoscope, for which he won a Sony Award. In this talk, he reflects on the importance of creative collaboration and what he has learned from some of the most inspiring artists in the world including Antony Gormley, Tracey Emin, Gilbert & George, Anselm Kiefer, Anthony Caro, Marina Abramovich and Ai Weiwei.There will be live music in the foyer from 7.00pm, the talk will start at 7.30pm.A  light post talk supper is available for an additional £10, please add this to your basket when choosing your ticket. If you have any dietary requirements please let us know on [email protected] you are unable to come in person, you can watch the talk via our livestream link - simply choose the livestream option when buying your ticket.Please note that this event has been moved from 17th February. https://tickets.cedarshallwells.co.uk/events/36757/chat-5-tim-marlow-director-of-the-design-museum-london-in-collaboration-with-project-factory
15 The Liberty, Somerset, Wells, BA5 2ST
Event Details
The concept of the CHATS series is inspired by the arrival of Antony Gormley's DOUBT 2020 and part of the Gormley Project educational outreach offering free tickets to students.
The CHAT series is kindly supported by the Blair Foundation and Terence Mordaunt and In collaboration with Project Factory
For the past 30 years, Tim has worked as a writer, broadcaster, curator and museum director. From 1991 to 1998, he presented BBC Radio 4's arts programme Kaleidoscope, for which he won a Sony Award. In this talk, he reflects on the importance of creative collaboration and what he has learned from some of the most inspiring artists in the world including Antony Gormley, Tracey Emin, Gilbert & George, Anselm Kiefer, Anthony Caro, Marina Abramovich and Ai Weiwei.

There will be live music in the foyer from 7.00pm, the talk will start at 7.30pm.
A light post talk supper is available for an additional £10, please add this to your basket when choosing your ticket. If you have any dietary requirements please let us know on [email protected]

If you are unable to come in person, you can watch the talk via our livestream link - simply choose the livestream option when buying your ticket.
Please note that this event has been moved from 17th February.